There are over 30,000 educational establishments in the UK ranging from small local authority maintained primary schools to universities and the diversity of these educational facilities, their challenges and development needs, continues to evolve. Woven flooring can play an important yet underrated part in these Universities.  They allow you to achieve a soft, textured warmth that is similar to carpet however, with the added durability, stain resistance, and robust practicality of standard resilient materials. That makes it perfect for a variety of personal, and commercial applications including social spaces, hospitality areas, and other high traffic locations such as educational institutes.
While it has the soft feel of fibered carpet, woven flooring retains the functional strength and resistance of a manufactured resilient material. Woven Flooring can withstand even high traffic environments with little show of wear and tear, thanks to the heavy duty commercial wear rating of 33.
Fostering the best out of students is down to creating a healthy environment for them to learn in. With this in mind, good indoor air quality is essential because people spend most of their lives indoors. The air we breathe affects both our health and our well-being, from minor disturbances, such as odours, skin, and eye irritations, to the development or aggravation of more serious ailments, such as respiratory allergies. Dickson Woven Flooring can provide this as it has been tried and tested. With the rise of technology, and students in higher education voting the availability of wi-fi more desirable than a bed, it's important to control static discharge in sensitive areas such as server rooms. Formulated to minimise static electricity generated from walking on most carpeting, Dickson® Woven flooring solutions provide effective protection against unpleasant shocks.
Educational institutions are adopting a chic and modern design, adding some colour to the curriculum certainly seems like the steps to take. Dickson® woven flooring offers an infinite array of colour and texture options, to create the richest, most original decorating styles and effects and with the Colourfast technology Dickson® flooring retains its gorgeous original colours even when exposed to direct sunlight.
Students are always told to keep the noise down in schools and universities, what if the flooring could help in this? A leading-edge innovation, the SoundGuard® technology was specifically designed to improve comfort and noise absorption. Dickson developed a high performance soundproof backing that effectively absorbs ambient noise and significantly reduces the transmission of impact noise.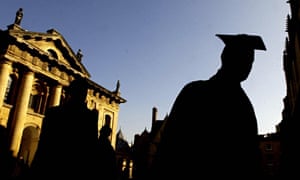 Woven vinyl is the perfect option for commercial public settings where you want to create a sense of ease and comfort without having to worry about complex maintenance or replacement issues. That makes this material well suited to hotels, movie theatres, schools, and retail locations.  Woven from revolutionary fibres, Dickson® floor covering options combine the remarkable durability of vinyl with the aesthetic appeal and texture of traditional carpeting. Why not contact us today to see how we can help transform your schools or universities and give them a 21C spin.